Leave the scorching heat, monotonous routine and work stress behind and escape into the wilderness. Experience the tranquility of nature and lose yourself in its myriad hues and colours. Make this weekend an unforgettable one.
1. Raga on the Ganges, Uttarakhand:
Uttarakhand- the abode of the Gods- is a place synonymous to spirituality, serenity and pristine beauty, and you should not miss an opportunity to spend some quality time here.  Roaring rivers, undulating hills, snow-capped mountains, rich flora and fauna – Uttarakhand is the dream come true for a nature lover.
The deal: Spend an amazing weekend at this beautiful property located at upper Rishikesh, amidst towering mountains and lush green surroundings, and well, what's more- you can also get a room overlooking the ever-beautiful Ganges.
To book this deal click http://getaways.groupon.co.in/deal/ga-raga-on-the-ganges-1/827715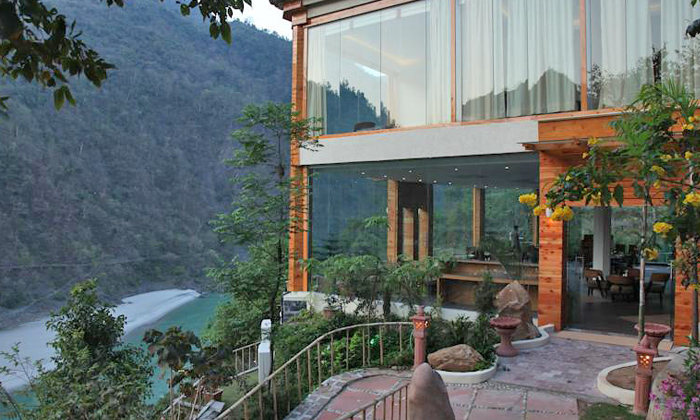 2. Lansdowne:
Lansdowne, founded by Lord, Lansdowne, was once a cantonment town originally known as Kaludanda. Situated amidst scenic oak and pine forests, this town is a perfect weekend getaway from Delhi especially because of its proximity to the city.
Deal:
If you are looking for a deal that not only allows to soak in the beauty of this place but also helps you explore the tradition and culture of Lansdowne, in addition to some adventure activities, then click
http://www.thrillophilia.com/hill-stations-near-delhi
3. Ranthambore National Park:
Escape the concrete jungle and wander into some actual wilderness. Unleash the explorer in you and embark on an adventurous journey inside the deep forests of Ranthambore. The
Ranthambore National Park
in Rajasthan is home to various kinds of flora and fauna such as tiger, leopard , nilgai , dhole, wild boar and hyena.  
Deal:
Book this deal to immerse yourself in the complete wild joys that this place has to offer-
https://www.tourmyindia.com/weekend-tours/delhi-ranthambore-weekend-tour.html
4. Anant Rasa,Almora:
Almora, a town in Himachal Pradesh, is an epitome of peace and calm. A place to relax, unwind and just let the beauties of nature unwind you,
Almora
, is a perfect weekend getaway for tired souls and sore eyes!  
Deal:
Spend the most amazing weekend at this beautiful hotel situated on the top of Syahidevi estate, and surrounded by the snow-capped peaks of Trishul, Nanda Devi and Kedarnath. Enjoy all modern amenities in the vicinity of nature, leaving all your worries and flurries aside.
To book this deal click http://getaways.groupon.co.in/deal/ga-anant-rasa-1/827515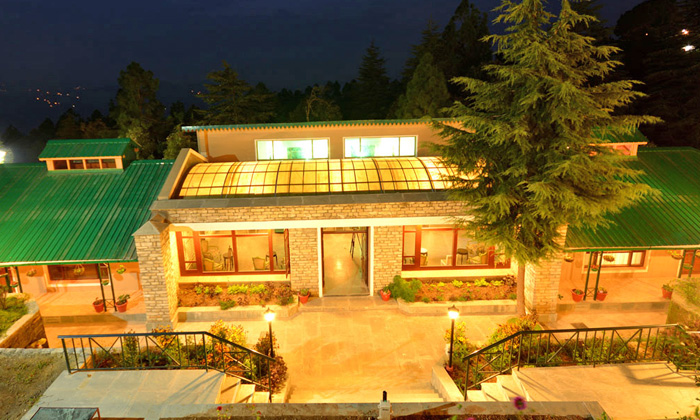 Image Source
5. Nahan:
A relatively unknown town situated in Himachal Pradesh, Nahan boasts of calm, serene and picturesque surroundings. A great place to relax and unwind,
Nahan
will enchant you with its alluring lakes, scenic peaks, misty leaves and towering mountains. Get ready to feel the magic.  
Deal:
To enjoy a great stay at Nahan, along with other activities such as trekking, bird-watching etc. click here
http://www.thrillophilia.com/hill-stations-near-delhi
Image Source